Some of Our Friends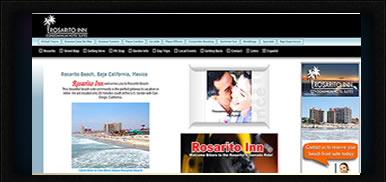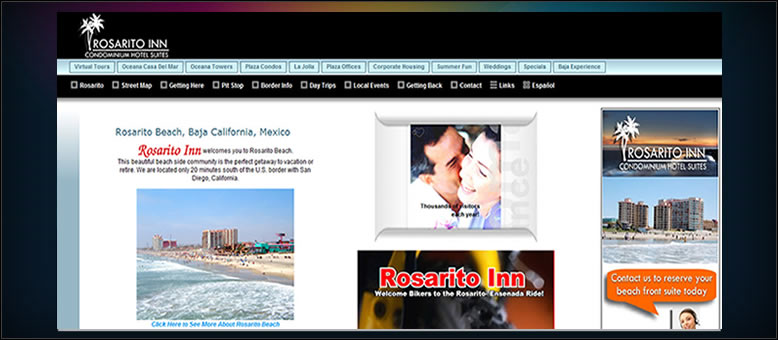 www.RosaritoInn.com
Rosarito Inn
CONDOMINIUM HOTEL
Rosarito Inn is simply the best hotel in Rosarito. Your family can share a 1-4 Bedroom full ocean front suite. Bring your friends and share the cost and stay together. Rosarito Inn Condominium Hotel has all the amenities of a condo and the convenience of a hotel. Gated entrance, beach access, high speed internet, business center, state of the art fitness center, washer/dryer, full kitchen with modern appliances, TV/DVD combos, in room safe, bilingual staff, family friendly, handicap accessible, swimming pool, adult jacuzzi, children's wading pool, Oceana Grill and Cafe and so much more .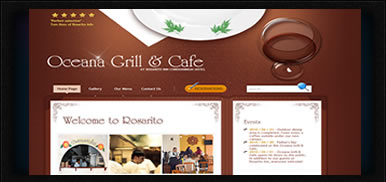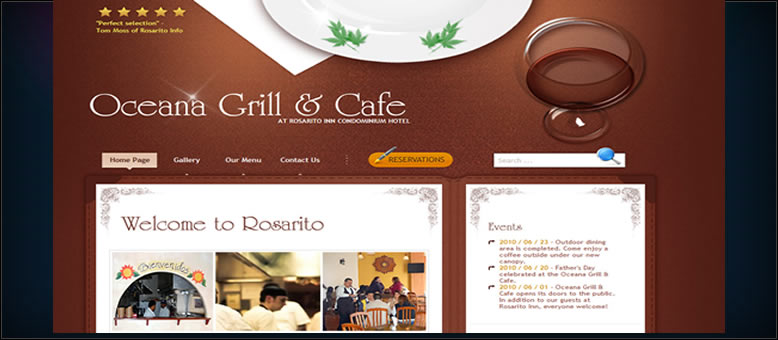 www.OceanaGrillandCafe.com
Oceana Grill
AND CAFE
Oceana Grill and Cafe is the newest addition to the Rosarito Inn Condominium Hotel. Outstanding Mexican and American cuisine at very affordable prices. Enjoy breakfast, lunch, or dinner anytime. Oceana Grill and Cafe is open 7 days a week from 7AM to 7PM. Customer favorites include our two breakfast combos, delicious crepes, chilaquiles, classic hamburger and fries, chicken sandwich, tuna au gratin, land and sea combo, carne asada, chicken fajitas, B.L.T. Sandwich, chicken parmesian, fettucini alfredo, & shrimp salad. All menu items available for take out or dine in. Room Service is available to all Rosarito Inn guests.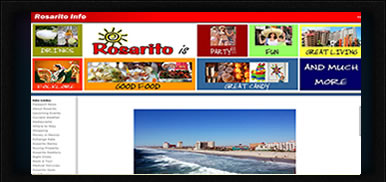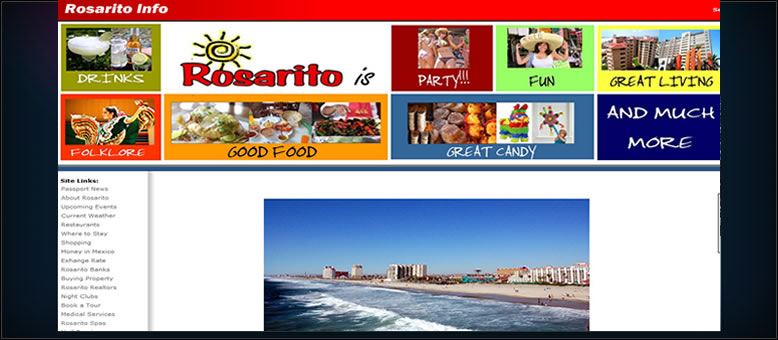 www.RosaritoInfo.com
Rosarito Info
visitor info
Rosarito Info is packed full of information to help visitors and residents alike find their way with a variety of topics of interest. Valuable information about owning property in Mexico, mail services, immigration topics, upcoming events, banking and finance, customs information, Mexican holidays, surrounding communities and more information being added all the time. Learn how to get to Rosarito, find a realtor, spa, shopping centers, and entertainment values. Rosarito Beach is a great place to bring the entire family and go to Puerto Nuevo Lobster Village, Fox Studios Baja and Xploration, go four wheeling in the sand dunes and more...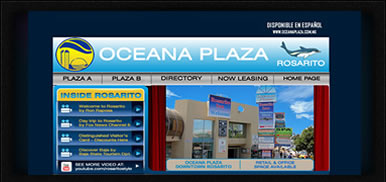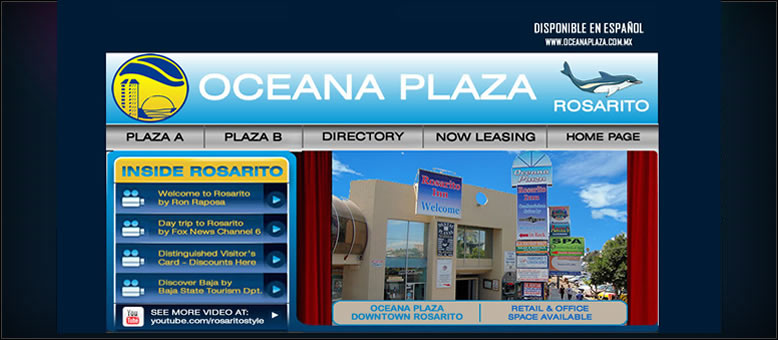 www.OceanaPlaza.com
Oceana Plaza
office park
Oceana Plaza office park consists of two buildings of two floors each. Plaza A has a third floor with condominium suites. The office park is centrally located on Blvd Benito Juarez, the main street in Rosarito. Rosarito Inn has many office spaces of various sizes available for rent in Oceana Plaza. Adjacent units can be combined for additional space. Current tenants in the plaza include retail shops, dental offices, doctors, shools, Hospital Bonanova, Oceana Grill, and others.